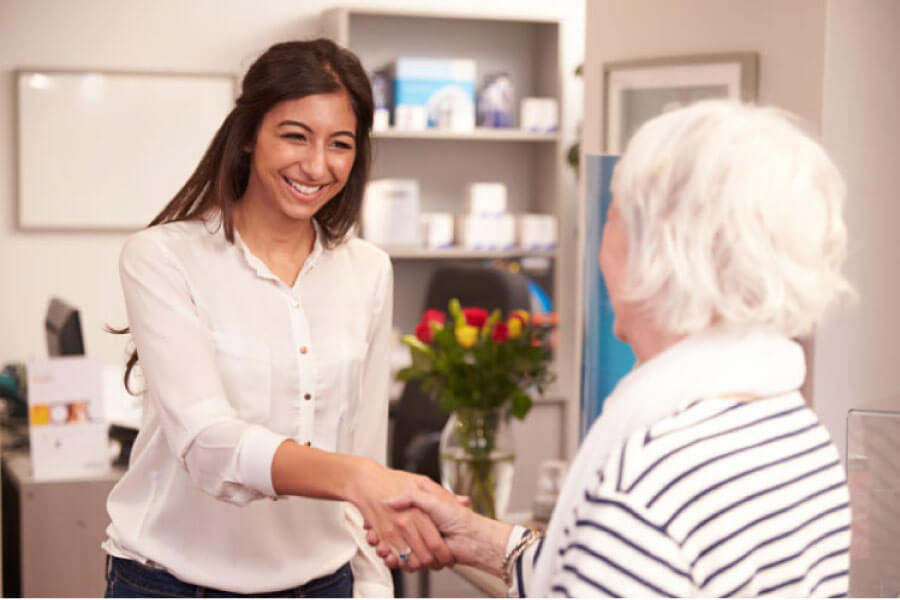 Establishing consistent care early on, especially when it comes to dental care, can make all the difference in how long your natural smile shines. By seeing the same qualified professionals over time, dental changes can be caught, and trust can be formed. Our practice, Jackson Smiles Family Dentistry, embodies the traits of a dental home perfectly, which is why Jackson Smiles should be your dental home!
Inviting, Family-Centered Office
We enjoy treating smiles of all types. That's why we worked hard to create a dental office that feels comfortable for adults and children! We know not everyone has had an enjoyable time with dentists in the past, but our comfortable and relaxing atmosphere with amenities like blankets can make you feel otherwise when you visit us.
Comprehensive Services
Whether you need a routine dental cleaning or it's time for wisdom teeth removal, we know it's convenient to stay in one location for treatment. At Jackson Smiles, we offer comprehensive dentistry under our roof. We proudly offer general dentistry, restorative and cosmetic treatments. We're the one-stop destination for you and your whole family's dental needs!
Advanced Dental Techniques
Our dedication to patient comfort doesn't just stop at our inviting office and friendly faces. It continues to evolve as dentistry evolves! We believe in investing in state-of-the-art dental technology, techniques, and equipment to bring patients faster appointments and continuous high-quality care.
Schedule a Dental Visit at Jackson Smiles Family Dentistry
Are you looking for a dental home in Jackson, Tennessee? We encourage you to schedule a visit to give our dental office a try. We love seeing new patients and getting to know the Jackson community. Our website has financial information and FAQs if you want to look into our practice some more. Everyone deserves a dental home they love, and we believe we can be yours!