Many of us have imperfections in our teeth that we focus in on when we look in the mirror. A gap here, a small chip there, that one tooth that just won't whiten no matter what method you use. These imperfections often keep us from smiling our best smile.
But that feeling of embarrassment over your smile can be a thing of the past thanks to porcelain veneers! At Jackson Smiles Family Dentistry, our team can craft and place veneers that look and feel natural. Veneers change the appearance of teeth in nearly any way you can imagine, so just tell us your goals for your smile – we'll do our best to give you the smile of your dreams.
What Are Dental Veneers?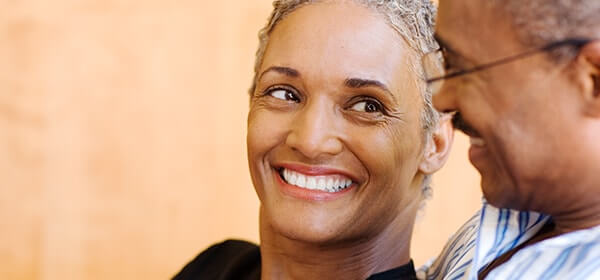 Veneers are thin porcelain casings that we bond to the front sides of teeth to change their size, shape, or color. Their thin design ensures that they feel comfortable and natural once we bond them to your teeth.
The Veneers Process
To begin changing your smile, we bring you in for your initial appointment. This is when we go over your concerns about and goals for your smile. Based on our conversation, we design a new smile for you using high-tech computer software. Once you're happy with the new look, we prep your teeth for the veneers by removing a thin layer of enamel. Removing this layer allows the veneers, once bonded to your teeth, to fit snugly and not feel too bulky compared to your other teeth. As the last step at this initial appointment, we take impressions of your teeth.
We send the impressions and smile design to our lab to have your veneers hand-crafted. The lab sends the veneers back to us, and we bring you back in for a fitting and placement appointment. We have you try on the veneers to make sure they give you the look you want and they fit properly. Then we bond them to your teeth to complete your smile look.
Uses for Veneers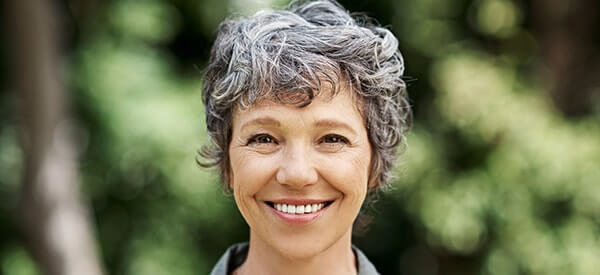 Cover chips
Cover aesthetic cracks
Lengthen teeth
Close small gaps
Whiten teeth too discolored for other whitening methods
Cost of Porcelain Veneers
How much your veneers cost depends mostly on how many veneers you need to get a smile you love. At your consultation or initial appointment, one of our team members will go over your estimated costs and financial options with you before we begin any part of the treatment. We want you to feel completely comfortable before we move forward. Our in-house Jackson Smiles Dental Plan provides members a 20% discount on many treatments. We also accept CareCredit® financing so you can split up your out-of-pocket costs into monthly payments that are easier to manage. No matter your budget, we want to help you love your smile again!

Get the smile of your dreams without breaking the bank.
Learn More
Are veneers permanent?
Since some of the tooth enamel must be removed before a veneer can be placed, traditional porcelain veneers are considered a permanent dental treatment. Tooth enamel protects the teeth from damage, so a dental restoration of some kind must always protect a tooth if the enamel is removed. Veneers are very durable and can be customized to be exactly how the patient wants them to look, so patients typically don't want to have their veneers removed once they are placed.
Can you whiten veneers?
Veneers are quite stain-resistant, meaning they can't absorb teeth whitening products, but they also won't collect stains like natural teeth. Some patients who only receive one veneer or a few veneers choose to have their teeth professionally whitened first so that their veneers can be made to match the shade of their surrounding teeth, which is their ideal shade of white. Since you can choose the exact color that you want your veneers to be, most patients never feel the need to whiten their smile.
How do you take care of veneers?
Traditional veneers are made out of porcelain, which is a very durable material. This means that veneers do not come with any kind of food restrictions—we simply recommend that you avoid eating anything that you would not chew with natural teeth. You can also brush and floss around veneers just like you would with natural teeth. Should you encounter any problems with your veneers, just reach out to our office for assistance, and we'll be happy to help.
Virtual Smile Consultation