Dr. Neil Patel grew up in Greenfield, Indiana. He earned a Bachelor of Science degree in biochemistry at Indiana University. He then went on to attend Western University College of Dental Medicine, where he earned his Doctor of Dental Medicine degree. He is a member of the American Dental Association and the Tennessee Dental Association.
In 2015, Dr. Patel had the honor of taking over Dr. Milton Cravens' dental practice on Carriage House Drive following Dr. Cravens' retirement. Dr. Patel has enjoyed meeting the loyal patients who have been coming here for years, and is excited to also welcome new patients to Jackson Smiles Family Dentistry. He is driven to provide the families of the Jackson community with the healthy, beautiful smiles they deserve through high-quality, comprehensive care. Whether you need a routine cleaning or a brand new smile, Dr. Patel can help.
Dr. Patel is also dedicated to providing patients with a comfortable dental experience. When you are with him, you'll feel like you are his only patient. He gladly works with patients of all ages, and your comfort and oral health are his top priorities. His commitment to supplying expert dental care to the city of Jackson is unsurpassed, and when you step into his office you will be able to sense that you are not in just any dental office, you're in one that truly cares about you.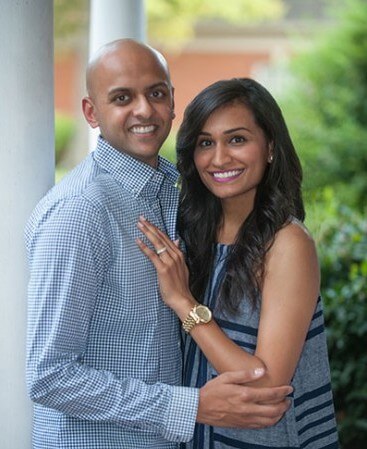 Some of Dr. Patel's hobbies include trying new cuisines and cooking. He's a big movie buff, so you may see him at the movie theater. He also loves technology and playing with new gadgets. When he's not in the office, he especially enjoys traveling and spending time with his wife, Tina.

Brandi Gilbert, RDH
Brandi was born and raised in McNairy County where she still lives to this day. She received her Associate of Applied Science in 2004 and has been in the dental industry for the last 11 years. She has always enjoyed helping others and knows that her work at Jackson Smiles Family Dentistry makes a positive difference in people's lives. She enjoys spending time with her husband and daughter, doing home décor crafts & projects, and running.
Angie Watson, RDH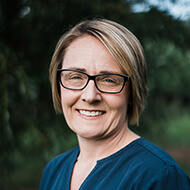 Angie was born and raised in Middleton, TN. She received her dental hygiene degree in 1998 from NEMCC in Mississippi. She enjoys spending time with her husband, Jason, and two children, Cayla and Colton. She also loves to run, weight train, and spend days at the beach. She has two four-legged babies, Max and Ace. Angie strives to make your dental visit as stress-free as possible and wants to help her patients keep their smiles healthy.

Sarah Appleton, RDH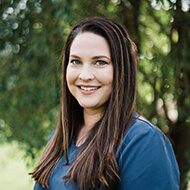 Sarah was born and raised in Dyersburg, TN. She received her Bachelors in Dental Hygiene from UT Health Science Center in 2014. In her free time, she likes to travel with her husband and play with her puppy, Neyland. Sarah strives to educate patients and provide when with the tools to achieve their best smile possible!
Carla Chumney, RDA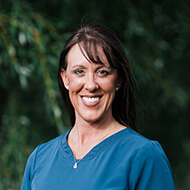 Carla is a Jackson native who has been in the dental field since 1997. Carla is the proud mother of three children and enjoys spending her weekends at the river. She cares for her patients by providing a comforting, stress-free atmosphere. Carla is a diehard Atlanta Braves fan and is an amazing cook (ask her about her family's secret stew).
Polly Callis, Office Manager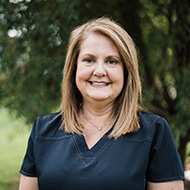 Polly was born and raised in Tupelo, MS and moved to Jackson, TN in 1994. It will be her friendly voice you hear when you call to schedule an appointment or ask a dental question. She's been working in the dental industry since 2007 and is known for going above and beyond to assist her patients. Polly and her husband Lynn are the proud parents of two daughters, Maggie and Sarah Grace. Her hobbies include gardening and shopping.
Virtual Smile Consultation