Dentures are a tried-and-true method for helping people with missing teeth restore their smile. Thanks to modern advancements in dentistry, they also look more natural and feel more comfortable than they ever have before.
At Jackson Smiles Family Dentistry, we provide both full dentures (to replace all of the teeth in either the upper or lower jaw) as well as partial dentures (to replace multiple missing teeth when some natural teeth still remain). We take pride in making custom dentures designed around what will look best for your smile, so you can wear them with confidence.
Denture Stabilization
If you are currently dealing with dentures that slip around or feel uncomfortable, or if you want an extra secure fit when you get dentures for the first time, we recommend denture stabilization with dental implants. With this treatment, your dentures will snap on to dental implants placed in your jawbone, offering extra support to help you speak, chew, and smile more easily. Another benefit of having implant-supported dentures is that you won't have to use those messy adhesives anymore to keep your teeth in place.
How to Care for Dentures
Here are some basic tips for how to look after and clean your dentures:
Don't use hot water when caring for your dentures as it can cause the material to warp.
Don't use regular toothpaste to clean your dentures as it can end up damaging the plastic.
Brush your dentures every day using a denture brush or soft toothbrush and nonabrasive cleanser to clean away any food or plaque and to prevent them from getting stained.
Place your dentures in soaking solution or water when you're not wearing them to ensure they don't dry out and change their shape.
If you are in need of denture repair, please get in touch with us. Jackson Smiles Family Dentistry can help get your dentures functioning and fitting well again.
Contact Us
Affordable Dentures in Jackson, TN
If you are ready to reclaim your smile with dentures, we have two different options available to help make your treatment more affordable. First, our Jackson Smiles Plan is designed to give members significant discounts on their dental care. After enrolling, you'll qualify for 20% off of your dentures. We also accept CareCredit®, which is a third-party financing option you can use like a credit card to split your treatment costs into lower monthly payments.
To learn more about your options, visit our Financial page or contact our office to speak with one of our team members.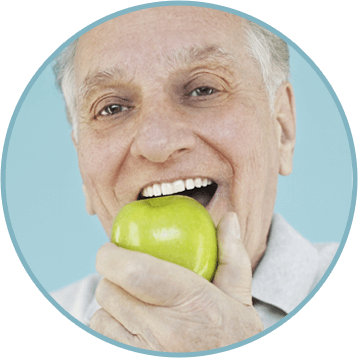 We can help you fit quality, custom dentures into your budget.
Contact Us
Virtual Smile Consultation