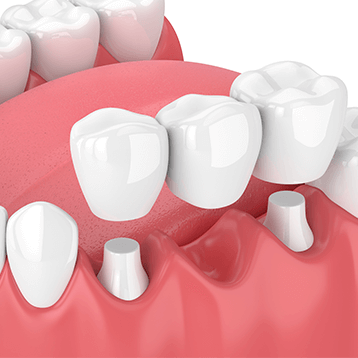 Dental bridges are essentially three or more dental crowns that are attached together and used to cover and restore damaged teeth or replace one or more missing teeth. Once impressions are taken, our team can design a custom bridge that will fit in perfectly with the rest of your smile. To learn more about dental bridges or schedule your next appointment with us, please contact our front office!
What are the benefits of dental bridges?
Dental bridges offer many benefits to patients, including:
Minimally invasive
Fast recovery time
No special care required
Help prevent surrounding teeth from shifting
Evenly distribute the force of the bite
Help maintain the shape of the face
How long does a dental bridge last?
Dental bridges typically last around 10 to 15 years. The length that a dental bridge can last will often depend on how well it is treated. Patients should strive to take care of their dental bridges by practicing great oral hygiene at home and visiting our office for routine dental care on a regular basis. You should also avoid chewing things like ice, hard candy, and popcorn kernels with dental bridges, as they can damage both dental restorations and natural teeth. Should your bridge ever need to be repaired or replaced, our team would be glad to assist you.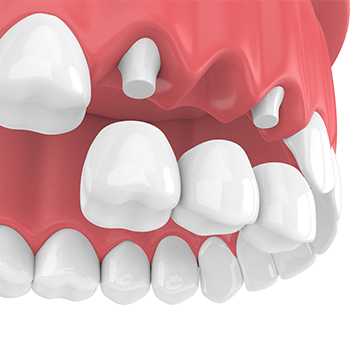 Should I get a dental bridge or an implant?
Whether you get a dental bridge or a dental implant will depend on your unique preferences and needs, and our team would be more than happy to work with you to find the best option for your unique smile. Patients tend to prefer dental bridges over implants because bridges can be placed quickly, they offer virtually no recovery time, and they are cost-effective. In other cases, patients prefer dental implants for their durability. Still not sure which one is the right choice for you? Feel free to schedule a consultation with our team.
Come in for your free consult to find out how dental bridges can revolutionize your smile and oral health!
Schedule Consultation
Virtual Smile Consultation