Dental Emergencies
Dental emergencies like tooth pain, a lost filling, or a cracked tooth can be painful and aren't something you want to wait to fix. Let's face it: these issues rarely happen when you have a dental appointment already scheduled for the next day. Waiting around for your next visit could even be bad for your oral health. When you have a crack in your tooth or you've lost a filling, ignoring the problem gives bacteria time to get into the tooth and cause even more damage. A toothache could be a sign of a deeper problem like gum disease or an infection, both of which need to be addressed quickly in order to stop or even reverse the damage before it ends up affecting your overall wellness.
Whether your tooth or mouth pain is caused by an injury or just from chewing on something a little too hard, or you're in need of an emergency dental extraction, getting into the dentist as quickly as possible is key to maintaining your health. Some of the most common dental emergencies we see include:
Chipped or cracked tooth
Lost filling or crown
Severe toothache
Broken tooth
Knocked-out tooth
Abscess (sore on gums)
Jackson's Emergency Dentist
At Jackson Smiles Family Dentistry, we specifically set aside time in our daily schedule in order to provide emergency dental care to patients with toothaches or other urgent dental issues. Call our office as soon as you can so we can bring you in as soon as possible. No matter when we can get you in, our team will give you instructions to help you relieve your discomfort and even save your tooth in the meantime until we can start your treatment. We never want you to wait around in discomfort or pain! The Jackson Smiles team is there for you.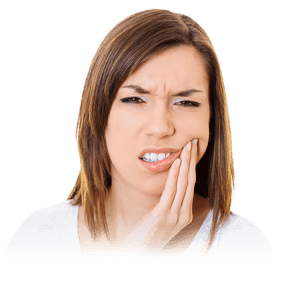 Affordable Emergency Dentistry
It's hard to budget for a dental emergency since it's never something we expect to happen. Our dental office provides a number of financial options to help you get the care you need at a price that works for you. In addition to being insurance friendly, we accept CareCredit®, a popular patient financing option, and we have an in-house dental savers plan, which is a great solution for those without dental insurance.
Speak with a friendly team member about your financial options so we can fit your care into your unique budget.
Contact Us
Virtual Smile Consultation