If your smile is suffering from decay or damage, we can help! Jackson Smiles Family Dentistry offers a variety of restorative treatments to improve both your smile's appearance and functionality. From simple fillings to full-mouth reconstruction with dental implants, we've got you covered. Call to schedule your consultation with our restorative dentist in Jackson, TN today!
Dental crowns are tooth-shaped caps designed to completely cover your natural tooth or a dental implant. If you're not having a dental implant placed, we'll modify your tooth to allow the dental crown to fit over it, then take all necessary impressions and send them to an offsite lab. Once we've received your crown, we'll inspect its shape to ensure you still have a comfortable bite, then permanently seal it to your tooth.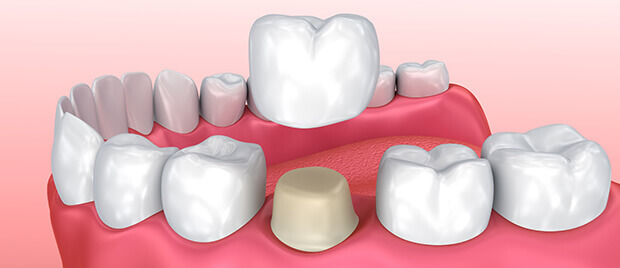 If you're missing teeth, dental bridges can be used to close the gap. Bridges consist of two or more dental crowns with false teeth in between. The crowns will be attached to either the teeth or dental implants surrounding your gap and the false teeth will fit snugly into the empty space. Similarly to dental crowns, the process of getting a dental bridge involves taking a series of impressions and sending them to an offsite lab where your custom dental bridge will be created.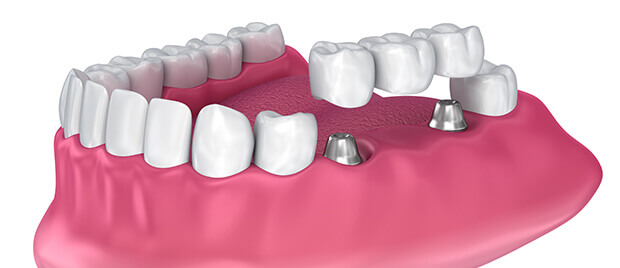 Dentures are a well-known method for tooth replacement. However, many people only envision full dentures—an entire arch of false teeth. However, that's not always the case! We also offer partial dentures when you need to close a gap but still have some natural teeth remaining in the gumline. Both prostheses contain a gum-like acrylic base with false teeth attached, but partial dentures use metal clips to hold them in place rather than dental adhesives.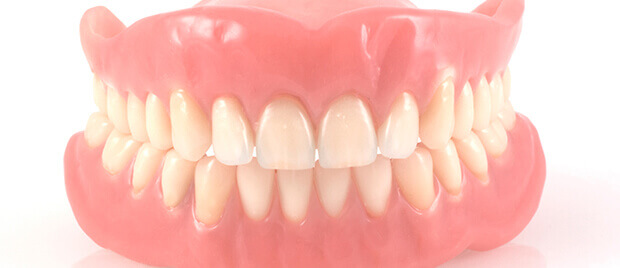 Root Canal Therapy
When decay has moved into the inner layers of your tooth, you may be in need of root canal therapy. Though it has a reputation for being an extensive procedure, it's actually extremely common and relatively simple. First, we'll numb the area and make a small hole in the crown of your tooth. Next, we'll remove the infected pulp and thoroughly clean out the canal of your tooth. Once this is completed, we'll seal your tooth to prevent future infections and cap it with a dental crown, if necessary.
Rather than referring you out to another practice or oral surgeon, we perform many oral surgeries in house. From simple tooth extractions to wisdom teeth removal to bone grafts before placing dental implants, we've got you covered. Our team practices with a gentle touch and provides you with detailed aftercare instructions to promote a speedy, comfortable recovery.
Virtual Smile Consultation