Do you suffer from severe tooth decay or pain from wisdom teeth growth? Dental oral surgery may help relieve or enhance your smile, and with our local anesthetic, you won't feel a thing!
Instead of referring you out, at Jackson Smiles Family Dentistry, we offer dental oral surgery for simple tooth extractions, wisdom teeth removal, or even bone grafts before placing implants. Our team uses a gentle touch and is there to help you with a speedy and comfortable recovery along the way.
What is oral surgery?
Dental oral surgery is any surgery completed on the mouth or jaw. Oral surgery can help when the pain from the teeth, jaw, or gums interferes with daily activities. Some common reasons a patient may have oral surgery are when they have impacted wisdom teeth, damaged teeth that need replacing, poor jaw function, or are getting dental implants.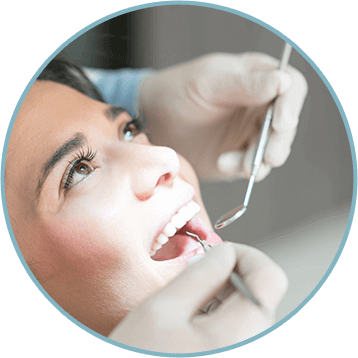 Call us at 731-681-1450 or visit our contact page to schedule a consultation!
Contact Us
What to eat after oral surgery?
After oral surgery, it's critical to follow aftercare instructions provided by the team that did your oral surgery. This can help prevent any tooth infection or delay in recovery. Our Jackson oral surgery team will answer any questions and concerns regarding oral surgery and provide you with detailed aftercare instructions, including what to eat. While every patient's recovery from dental oral surgery and diet is different, soft foods such as eggs, soups, mashed potatoes, or fruits are safe to eat after dental procedures.
How much does oral surgery cost?
The cost of oral dental surgery will range on the type of surgery and how many teeth were extracted or mended. Simple tooth removal will cost less than removing impacted wisdom teeth. Often, oral dental surgery gets covered by a portion of dental insurance. However, we offer various flexible financing options allowing you not to delay your oral dental surgery. Our team is happy to assist in helping you learn about the cost during your consultation.
To learn more about your options now, visit our financial page or contact our office about oral surgery in Jackson, Tennessee, to learn more from our friendly team.
Virtual Smile Consultation