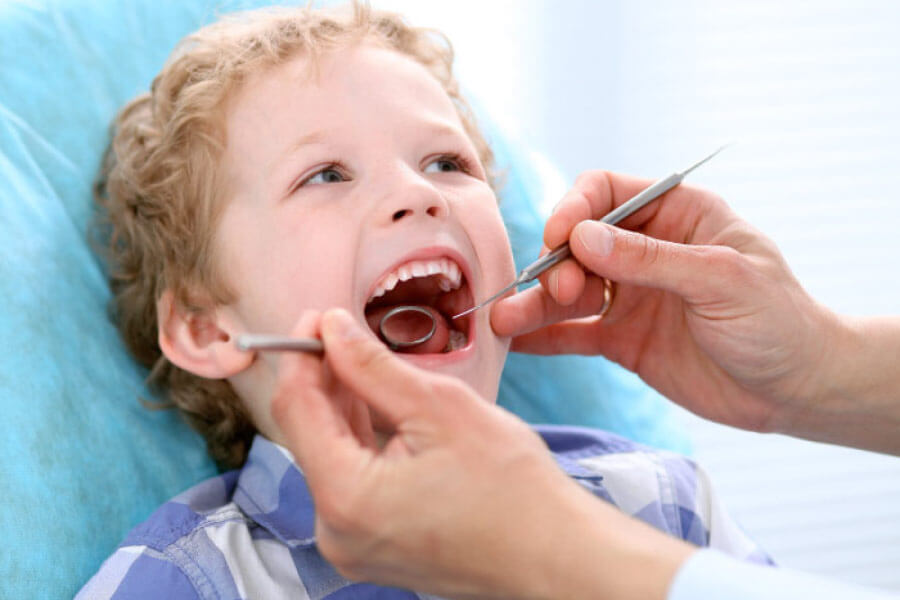 Being a parent is a tough job! The moment you notice something out of the ordinary with your child, whether it be avoiding their favorite food, snoring, or not smiling, it can become alarming. When it comes to kids and their oral health, these can be some signs of concern and questions, and you may want to look into our dental services for kids!
Exams & Cleanings
Dental exams and cleanings are a large part of keeping your child's smile looking its best. The American Dental Association recommends that your child visit the dentist every six months. By routinely visiting our dental office in Jackson, you can prevent tooth decay, gum disease, reduce tooth stains, and more!
Dental Sealants
Brushing and routine visits may not be enough, especially when it comes to hard-to-reach spots. When reaching small cracks and grooves, sealants offer your child's teeth extra protection. We encourage sealants when your child has molars.
Fluoride Treatments
Did you know fluoride is a great mineral to help prevent cavities and decay? When systemically or topically applied, fluoride can benefit your child's teeth by coating them to protect against plaque and decay.
Tooth-Colored Fillings
We know no parent likes to hear that their child has decay that needs to be resolved with a filling. However, when this is the case, a dental filling is a quick and effective way for their natural tooth to remain intact. Our tooth-colored fillings last for a long time and blend in with natural teeth.
Brushing & Flossing Instruction
If you're a new parent or you think your child needs some extra guidance when brushing and flossing, don't worry. Our friendly team also offers brushing and flossing instructions to establish a healthy, effective oral hygiene routine from a young age.
Dentistry for Kids in Jackson, TN
At Jackson Smiles Family Dentistry, our goal is to make every visit pleasant. Our office was built with patients of all ages in mind, as we're passionate about all smiles in the Jackson community. When you need dental care for your child, know that Dr. Patel and our team can't wait to meet you and your family!