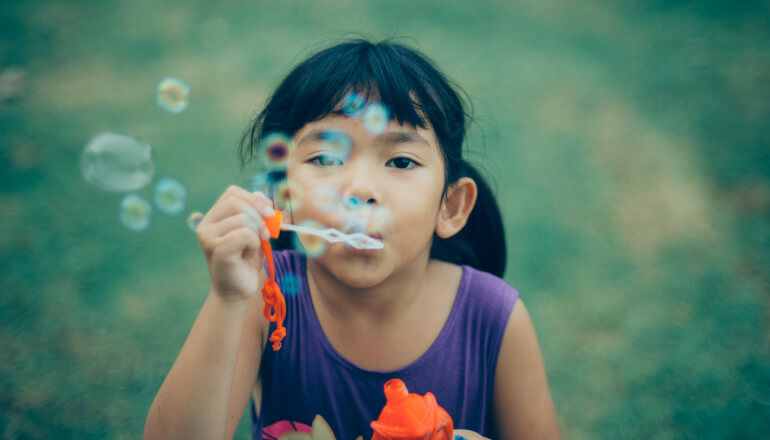 It's October, and homes around the neighborhood are stocking up on sweet snacks for trick-or-treaters. For parents, it can be a difficult choice – on the one hand, you want your kids and their friends to enjoy Halloween, but on the other, you're well aware of the negative effects of too much sugar consumption.
Many of our patients at Jackson Smiles Family Dentistry ask us what they can do during Halloween to make sure their children stay healthy. In additional to limiting sugar, many kids may have food allergies, braces, or other sensitivities that need to be monitored. Luckily, there are plenty of candy alternatives that can satisfy kiddos and keep parents happy, too. We've put together a list of our top five to keep Halloween safe and fun for everyone.
1. Glow Bracelets
Glow bracelets are always a hit with kids – they light up the dark and accessorize at the same time! These bracelets are also affordable and generally available at your local party supply store. As an added bonus, you'll be able to easily locate your kid at night, no matter their costume!
2. Juice Boxes
Trick-or-treating can be exhausting, and those ambitious candy-gatherers will need to quench their thirst at some point. Juice boxes can be a great alternative to candy, but check the labels to ensure that those juices you're handing out don't contain the same amount (or even more!) of sugar as those snack-size Snicker bars.
3. Bouncy Balls
Kids of all ages love bouncy balls! It can be a long trek from house to house while on the search for more candy, and bouncy balls can give your little ones something to do while trick-or-treating. Buy glow in the dark bouncy balls for an added bonus!
4. Pumpkin Oranges
This Halloween, why not give out nature's candy – fresh fruit! Oranges are one of our favorites – you can even draw Jack-O-Lanterns on them for some spooky extra credit.
5. Bubbles
Who doesn't love bubbles? They're fun to play with, and best of all, they're sugar-free!
Dr. Patel is always happy to talk to parents about their kid's dental health. This Halloween season, consider some of the above alternatives to sugary treats that can entertain trick-or-treaters while limiting their sugar intake.
Regardless, make sure your kids keep up with their regular oral hygiene habits: brushing twice daily, flossing regularly, and seeing Dr. Patel for their semiannual exams. These healthy habits will keep their teeth strong for years to come!
Want to schedule an appointment or talk about other Halloween candy alternatives?
Contact Us