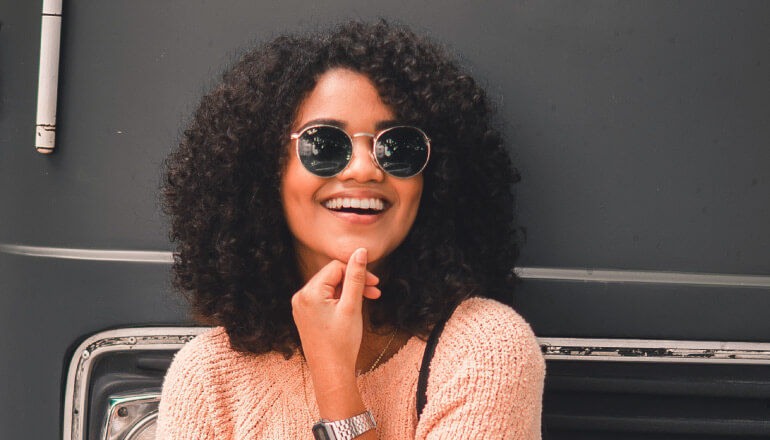 Do you ever wish you could snap your fingers and magically resize or whiten your teeth? If you could change your smile, how would you improve your smile? Today, we want to talk about a form of dental magic that can deliver very real results for your smile here at Jackson Smiles Family Dentistry: dental veneers.
How Can Dental Veneers Fix Your Smile?
Dental veneers can fix a variety of issues with your teeth and give you with the smile you've always dreamed about. From covering aesthetic issues such as broken or irregularly shaped teeth to masking issues with tooth spacing and size, veneers can deliver a smile that's ready for everything, be it the red carpet or the jumbo family photo on the living room wall.
Veneers: An Alternative to Teeth Whitening
For many patients dreaming of a whiter smile, professional teeth whitening can deliver the dramatic results they're looking for. But for those that want to improve more than just the color of their smile, veneers are a great alternative. Veneers are also a perfect option when teeth are so severely discolored that whitening may be ineffective.
A Quick & Effective Treatment
Our team usually places dental veneers over two appointments. First, we will discuss your goals for your smile and come up with a design for your veneers to help you achieve these goals. Next, we will remove some enamel from your teeth to ensure a smooth fit with your new veneers. We will also take molds of your teeth to custom-create each veneer. When the veneers are ready, you will come back for the second appointment. Our team will bond each porcelain shell to your natural tooth for permanent and dazzling results. You'll leave our office with a new smile AND a major confidence boost.
Your Deserve a Beautiful Smile!
Interested in learning more about how dental veneers can transform your smile? Contact our Jackson dental office with additional questions about veneers or to schedule a consultation.
Let your dreams come true at Jackson Smiles Family Dentistry.
Contact Us