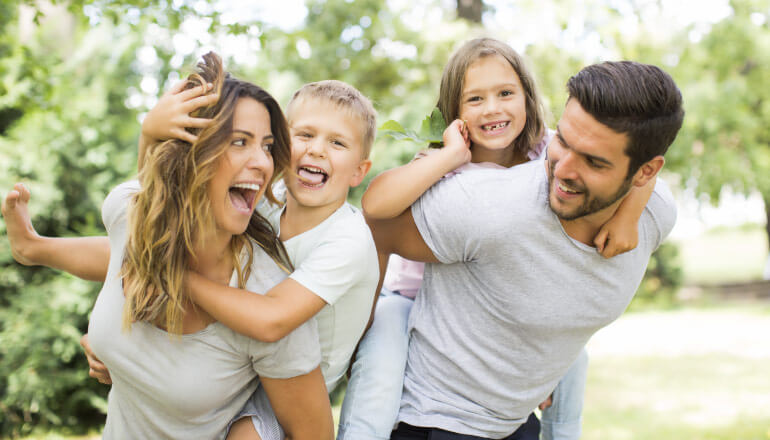 At Jackson Smiles Family Dentistry, we want everyone to have access to affordable, quality dental care. That's why we offer a variety of financing options, including taking many forms of dental insurance. But for those who notice gaps in coverage or who don't have dental insurance, our in-house dental membership plan is one way to make sure you and your family are fully covered for the year on most dental services. Here are just a few of the benefits!
Convenience Is Key
With our in-house membership, there are no claim forms to file, no waiting periods, no yearly maximums, and no deductibles. Moreover, there is no advance authorization needed for treatments!
Save More Money
At Jackson Smiles Family Dentistry, 100% of your diagnostic costs are covered with membership in our dental plan. This includes 2 routine exams, 2 emergency exams, and all X-rays. Your preventive costs are also covered, with 100% of the price of 2 cleanings included. Sealants are discounted at 50%. Other services, including fillings, core build-ups, root canal therapy, veneers, crowns, oral surgery, dental implants, dentures, teeth whitening, and periodontics are discounted by 20%. Additionally, you'll get $500 off Invisalign® treatment! This means that whether you have a tooth that needs to be filled or simply want your teeth whitened, you'll have a major discount applied to your treatment.
Simplifying Care for Your Family
Preventive appointments are necessary for good dental health. With the membership plan, you won't have to worry about paying per exam or appointment. It will be taken care of in advance. You shouldn't have to worry about how to afford dental visits for your children. Hidden fees and insurance premiums are a thing of the past when you sign up for our membership plan. A one-time, annual fee of $189 for adults and $144 for children means a full year of dental coverage for routine exams and visits, and heavily discounted services for restorative and cosmetic care. And when you sign up as a family, you'll save 10% on your premiums!
Jackson Smiles Family Dentistry provides one of the most comprehensive and accessible plans out there. Talk to us about our in-house dental membership plan if you're interested in joining. We'd love to answer your questions about how to finance the smile of your dreams!
Contact Us