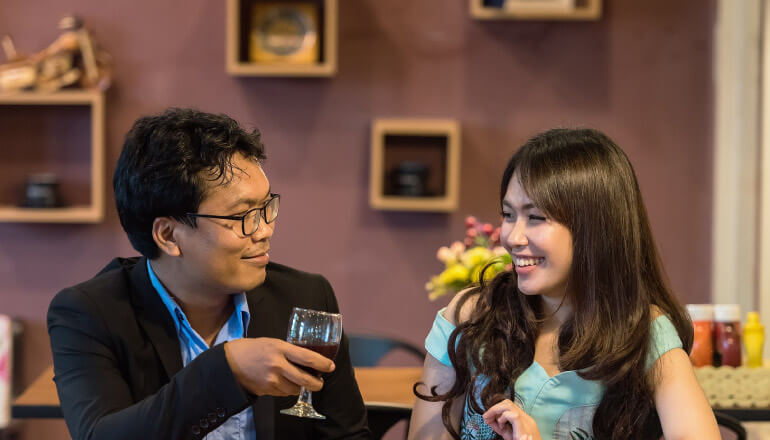 Valentine's Day is just a few weeks away. It's a time to celebrate love and all the good things in life, and it's also a wonderful time to consider getting that perfect smile you've always dreamed of!
Years ago, a perfect smile wasn't easily attainable. Only the rich, famous, or incredibly lucky had beautiful pearly whites. But these days, everyone can have a healthy, attractive smile, thanks to cosmetic dentistry.
Cosmetic Dentistry
Cosmetic dentistry includes various procedures and treatments to make your teeth look healthier and more attractive. No two people's experiences will be alike as your dentist will work with you to determine what you need to look and feel your best.
Teeth Whitening
There's nothing quite like a mouth full of healthy-looking pearly white teeth. And the easiest way to attain this is with in-office or at-home teeth whitening. Since there are a couple different types of teeth whitening available, your dentist can help choose the one that best works for you.
Dental Bonding and Veneers
With dental bonding or veneers, "problem" areas on your teeth (like chips, cracks, and discoloration) can be covered by natural-looking material that is indistinguishable from normal teeth.
Dental Implants
Dental implants are a durable, permanent way to replace missing teeth that might be putting a damper on your smile. A dental implant is a titanium post that acts as a root and with a natural-looking restoration, like a dental crown, on top of it. Since they look so natural, we bet no one will know you have an implant—only you and your dentist!
There's no time like the present, and that means now is the perfect time to get your best smile and increase your self-confidence. Remember, these are just a few of the many treatments included in cosmetic dentistry. If you're ready to make today the day you choose to improve your smile, contact our friendly team and we'll work one on one with you to make your dream smile a reality.